Esther Visions tries to inspire people to live an erotic life by promoting and selling erotic art and products. On this page products from my own brand, Nina Erotique, are displayed.
---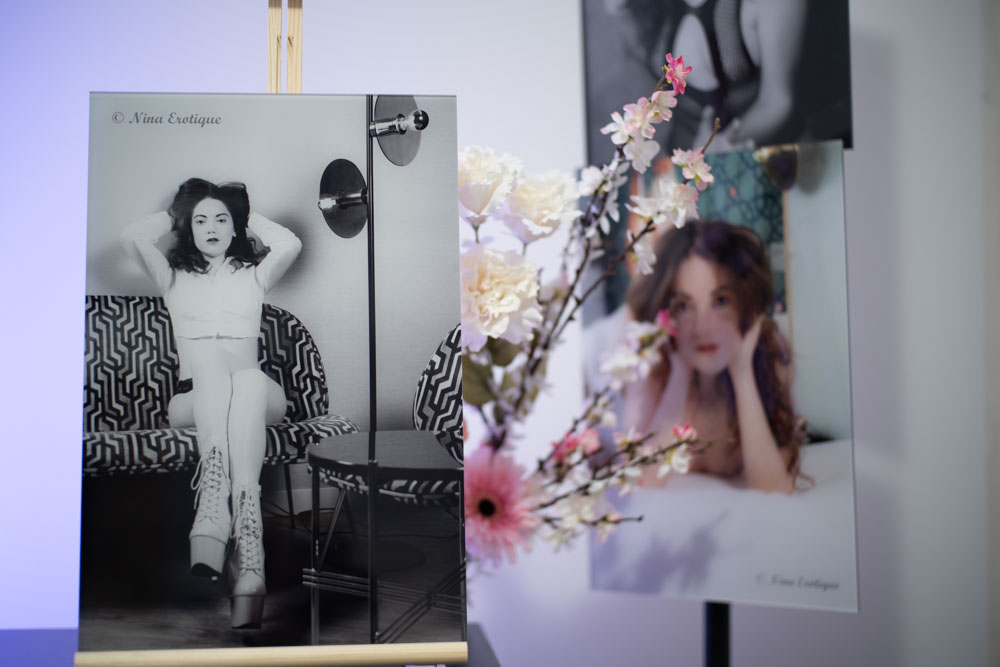 Beautiful photographs, printed on professional printers and papers, supported on a dibond underlayer and protected by a 3 millimeter plexiglass layer. Every photograph will come with a certificate. For more information please visit our arts page.
---
Handmade Nina Erotique Choker, soon to be reviewed!