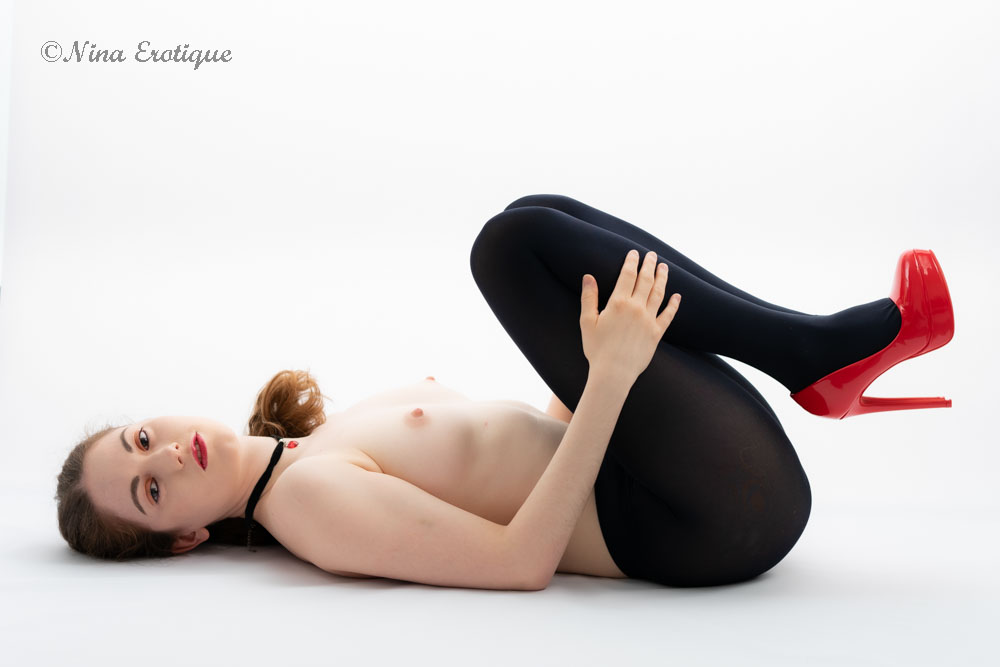 Here you will find blog posts about Nina's latest projects. In these blog posts she will share information and her thoughts about her work.
Dutch (english translation below): Ik heb geweldig nieuws om met jullie allemaal te delen. Voor de eerste keer houd ik een expositie! Je kan mij persoonlijk ontmoeten en foto's kopen. Ik ben erg trots op deze mogelijkheid. Kom dus vooral langs! Datum: 23 t/m 26 november en op 30 november t/m 3 december Locatie: Korte…

---

English translation below Voor mij als vrouw draait erotiek om alles wat gebeurt voordat je samen met je partner intiem bent. Het draait voor mij om liefde en romantiek ofwel sensualiteit. Met mijn kunst hoop ik mensen meer te stimuleren liefde te gaan voelen, te ervaren en te uiten naar een ander toe. Liefde in…

---

I have been posting on social media for almost 1.5 years. At first I began posting without my face because I wanted to be anonymous. Eventually I realized I wanted to do more with my passion and I didn't want to do that without my face. To quote from Dian Hanson from the book: 'The…

---
Latest reaction
Geen reacties om te tonen.