Dutch (english translation below):
Ik heb geweldig nieuws om met jullie allemaal te delen. Voor de eerste keer houd ik een expositie! Je kan mij persoonlijk ontmoeten en foto's kopen. Ik ben erg trots op deze mogelijkheid. Kom dus vooral langs!
Datum: 23 t/m 26 november en op 30 november t/m 3 december
Locatie: Korte vijverberg 2, Den Haag
Mede mogelijk gemaakt door AnnA vastgoed beheer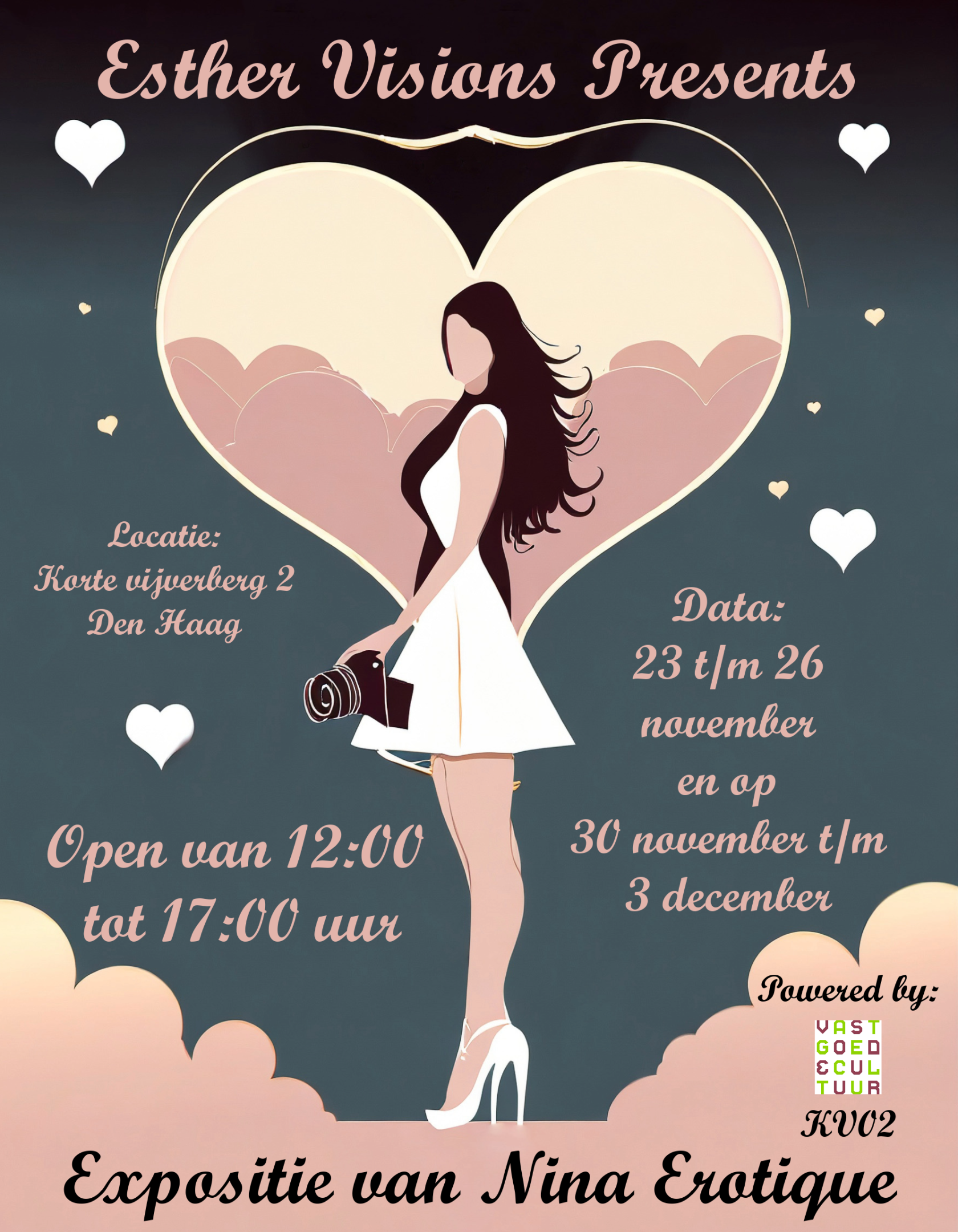 English:
I have some great news to share with you all. For the first time I am holding an exhibition! You can meet me in person and purchase photos. I am very proud of this opportunity. Hope to see you soon!
Date: November 23 to 26 and November 30 to December 3
Location: Korte vijverberg 2, The Hague
Made possible by AnnA vastgoed beheer